"Secret Society of Dodos" IRON HORSE LITERARY REVIEW (Apocalypse issue, forthcoming early 2019)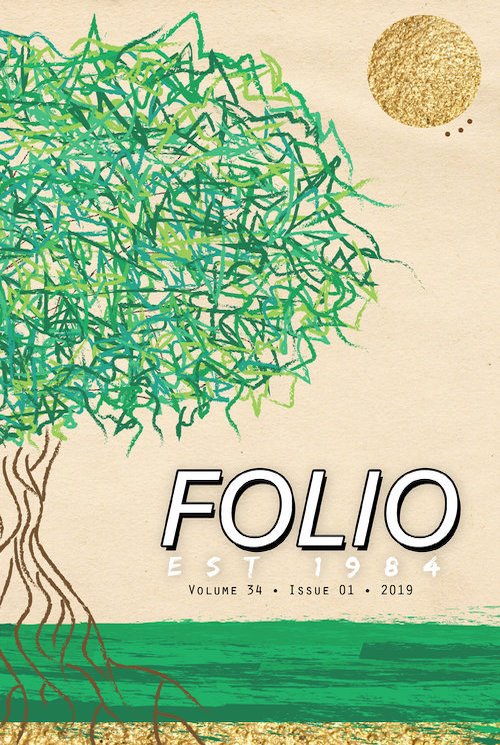 "Stars That Are Not Stars" FOLIO (The World Tree issue)
See issue: http://cafemfa.com/folio-volume-34/
Available: Submittable (print) and 0s and 1s (digital); DC area visit Upshur Street Books, The Potter's House, or Politics & Prose
"Notes from a Matrix Operator" RHINO
Buy print issue: https://rhinopoetry.org/buy/rhino-2019
"Topsy" GLASS
Read: http://www.glass-poetry.com/journal/2019/february/deguzman-topsy.html
"Dark Forest" SAND (Family issue)
Read issue online: https://issuu.com/sandjournal/docs/sand_issue_18/
Buy print issue: https://sandjournal.bigcartel.com/product/sand-issue-18
two poems: "A Haunting" and "Shape Shift" HOBART
Read: http://www.hobartpulp.com/web_features/two-poems-6f1bda03-a749-4d2f-818a-1aae3f856a45
"How to Fix a Dancer When It Breaks" UNCANNY MAGAZINE (Disabled People Destroy Science Fiction issue, selected by S. Qiouyi Lu)
Read: https://uncannymagazine.com/article/how-to-fix-a-dancer-when-it-breaks/
I loved the imagery throughout "How to Fix a Dancer When It Breaks" and the delicacy in the writing. The poem paint[s] shades of subtlety in the shifting emotional reactions to the difficult circumstances in which the narrator find [itself]…[explores] imagery of healing, whether the healing is considered positive or not…
S. Qiouyi Lu, Guest Poetry Editor, Uncanny Magazine
"Night Terrors" ROGUE AGENT (issue 41)
"How to Fold a Paper Crane" THE PURITAN (issue 41)
Read: http://puritan-magazine.com/how-to-fold-a-paper-crane/
Author Note, "How to Fold a Paper Crane," THE TOWN CRIER
Read: http://towncrier.puritan-magazine.com/author-notes/genevieve-deguzman/
two poems: "World Without End" and "These Stone Hearts" NICE CAGE (Climate Change and/or Die issue)
"Mandala" STONECOAST REVIEW (issue 9)
See issue: http://www.stonecoastreview.org/issue-9-contributors/
Available: Kelly's Books to Go (https://kellysbookstogo.com/stonecoast-review/) or Amazon
All of our readers enjoyed "Mandala." The imagery, the tone, the voice, the intent—all of it was conveyed well. Most importantly, the poem was felt.
Morgan Talty, Managing Editor, Stonecoast Review
"Jet Propulsion Laboratories, Pasadena" REED MAGAZINE (California issue)
"Mapmakers" FOLIO (Crossroads and Intersections issue)
See issue: http://cafemfa.com/folio33/
Available: Submittable (print) and 0s and 1s (digital); DC area visit Upshur Street Books, The Potter's House, or Politics & Prose
"Cosmonaut's Lament" LONTAR (special double issue)
See issue: https://lontarjournal.com/issues/issue-10/
"The Queen's School for Girls" STRANGE HORIZONS
Read: http://strangehorizons.com/poetry/the-queens-school-for-girls/
Listen: http://strangehorizons.com/podcasts/podcast-the-queens-school-for-girls/ (podcast with Ciro Faienza and A.J. Odasso)
"There was something about the way "The Queen's School for Girls" took an innocent question from a school girl … asking 'What is the heart's shape?' and the teacher, instead of having an extremely philosophical question conversation with them, … takes them to see a cadaver and a real heart, brain. It had such a visceral punch to it. … We're not just talking hearts and flowers and feelings here; we're actually taking this into the dimension of what these organs look like and how we conceptualize that, and how we attach emotion. I've never quite seen a poem do something like that with such an innocuous question. I had no idea what I was going to see when I [read the poem] but it was full of marvels."
A.J. Odasso, Poetry Editor, Strange Horizons
"Alternate" ITHACA LIT
(selected as a finalist for the Lauren K. Alleyne Difficult Fruit Poetry Prize by Rachel Eliza Griffiths)
"Canary Song" CIDER PRESS REVIEW
Read: http://ciderpressreview.com/cpr-volume-20-1/canary-song/#.WvCdWcgh2nd
"Homecoming" GRAVEL
"Rebellion" ABYSS & APEX
"Xylophone" CONNOTATION PRESS: AN ONLINE ARTIFACT
Read: https://connotationpress.com/poetry/3214-genevieve-deguzman-poetry
What struck me about the poem "Xylophone" was how deftly the ending of the poem is handled, the skilled control of the language juxtaposes with the innocent crush and romance that takes place "for a moment like this all summer." The poem builds momentum from the tension of the language describing the young man's study of a girl. By the end we learn that: "The music in her knowing laugh enough / to run the scales for him, to sing the encounter." In my mind, as I read these lines, I heard "of him" not "for him," and the poem suddenly held an entirely new depth. This is a poem about awakening to the hungers of the body, and how gentle we are with that hunger and with love when we are young.
Ösel Jessica Plante, Associate Editor, Connotation Press
two poems: "Big Bang" and "The Distance Between Us" FIVE:2:ONE #thesideshow
Read and listen: http://five2onemagazine.com/2-poems-genevieve-deguzman/
"Things I Have Wished For" FLYWAY (issue 18)
Read: http://flywayjournal.org/poetry/things-i-have-wished-for-genevieve-deguzman/
two poems: "America" and "To the One Who Left" SWITCHBACK
Read: http://swback.com/issues/2018/america.html
two poems: "Boats" and "Portrait" THIN AIR MAGAZINE
Read: https://thinairmagazine.org/2018/02/12/two-poems-by-genevieve-deguzman/
"One-Way Ticket" LIMINALITY (Nuclear Winter issue)
Read: http://www.liminalitypoetry.com/issue-14-winter-2017-2018/one-way-ticket/
"The Rise and Fall" ALLUVIAN (Climate Change: Tidal Shift issue)
Read: http://alluvian.space/deguzman-genevieve/the-rise-and-fallen
"Special Shapes" RISING PHOENIX REVIEW
Read: https://therisingphoenixreview.com/2017/11/25/special-shapes-by-genevieve-deguzman/
"Dish" AJ, now TABLET
Read: http://www.columbia.edu/cu/aj/archives/ajspring99/page53.html